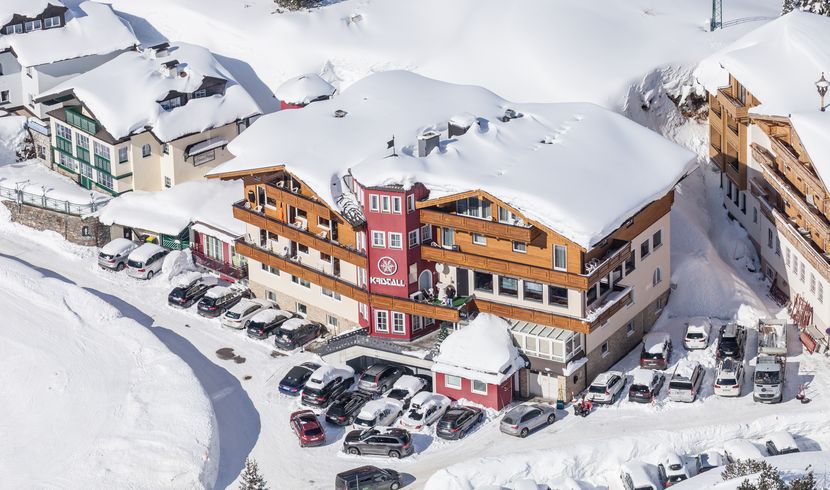 Contact details
Hotel Kristall · Family Kindl
Arrival & Location
In the heart of Obertauern right next to the slopes and you still get all the peace and quiet you deserve (the following Google images are summer images, therefore not in real time).
How to get to Hotel Kristall: As you arrive in the center of Obertauern (coming from Salzburg) you will see Hotel Perner and the tourist information center on the left side of the road (coming from Tamsweg, they are on the right side). The street right between these two buildings takes you directly to Hotel Kristall.
During snowfalls we recommend taking the bypass road (don't follow the directions of your navigational system). Coming from Salzburg on highway 99, go left at bridge no. 5 (coming from Mauterndorf, go right). Continue on this road until you reach the intersection at the sports center where you go right and drive up to Hotel Kristall. There is another access road between "Skischule Krallinger" (a ski school) and Hotel Edelweiss–just follow the road to the sports center where you go left and drive on to Hotel Kristall.
Virtual tour
Explore Hotel Kristall's surroundings with a VIRTUAL TOUR & PHOTOS – a world premiere! Enjoy!