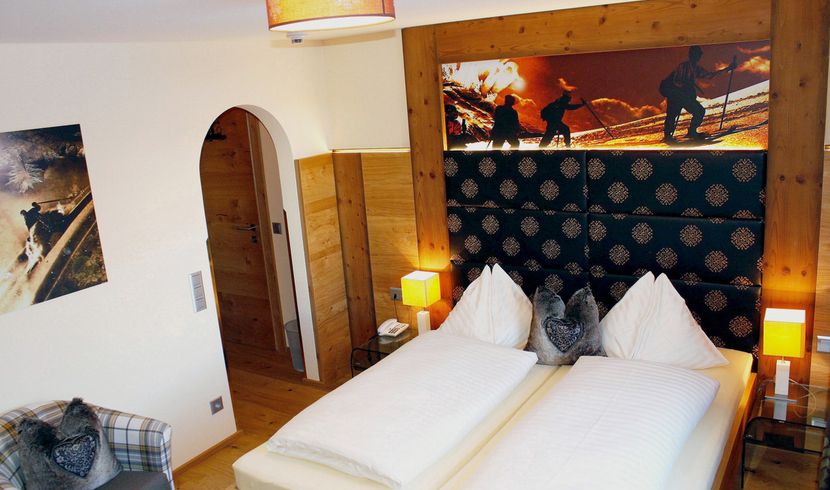 The room ...
Look forward to bright oak interiors, cosy beds in both rooms, a bathroom with a tub, toilet, hair dryer & make-up mirror for that closer look, a desk, a Nespresso coffee machine for your daily kick (electric kettle available upon request), a safe for your valuables & a phone to stay in contact with the outside world as well as a flat TV (with Full HD) incl. Sky & radio. Your Wi-Fi is always free.
View
View to the side, in a calm neighborhood (without balcony).
Prices
Per person, including rich breakfast buffet (no cooking facilities), in EURO (€), excluding € 2,- local tax per person and day (from the age of 15 years).
Additional bed and children reductions on request.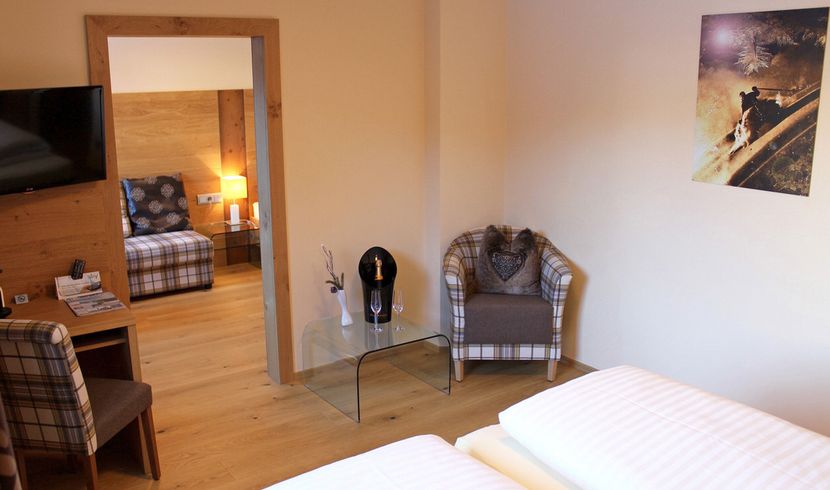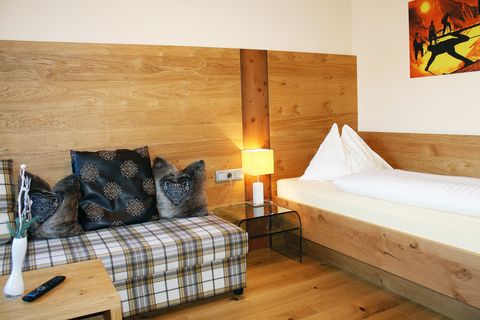 Winter 2021/22
Ski-Fit Weeks* &
Opening
24.11. - 25.12.2021
Christmas & New Year´s Eve
25.12.2021 - 08.01.2022
Powder Weeks*
08.01. - 29.01.2022
Family- & Snowtime Weeks,
Holy Week
29.01. - 19.03.2022
09.04. - 16.04.2022
Sun & Fun Weeks*
19.03. - 09.04.2022
16.04. - 24.04.2022
1. + 2.
Pers
3.
Pers
1. + 2.
Pers
3.
Pers
1. + 2.
Pers
3.
Pers
1. + 2.
Pers
3.
Pers
1. + 2.
Pers

3.
Pers

each 93,-
+69,-
each 101,-
+71,-
each 93,-
+69,-
each 101,-
+71,-
each 93,-
+69,-
* Lift tickets rebate (in the weeks marked with *, except from March 19.03. - 26.03.2022): 6 days ( € 237,- ) / 7 days ( € 266,00 ) - regular ticket prices